Overview
When you have a huge painting job ahead of you, it can feel really intimidating. Thankfully, Wagner's tools always make every painting job feel way more accessible. Here's a look at the tools I used to paint almost every inch of a room – including some brand new built-ins.
Before
After
---
Instructions
The Before
This room needed some extra storage, so I planned to add some built-in bookcases. The plan was to paint the bookcases, the trim, the doors, the ceiling, and the lower third of the walls all the same color. Later, wallpaper will be added on the top portion of the walls!
Step 1
Painting the Bookcases
I started off by using my FLEXiO 3500 to paint the bookcases and trim around the room. Using a sprayer indoors can always be a bit intimidating, but with the proper prep work, it's worth it. There are lots of nooks and crannies that can be hard to reach with a brush, and it's much faster to paint with a sprayer. Plus, you get a smooth, brush stroke-free finish that feels really professional!
Step 2
Painting the Ceiling
I also painted the ceiling in this room with my FLEXiO 3500. Painting a ceiling with a sprayer is also way faster than using a roller, and far less painful on your neck and back! Because you spend less time on the project overall, it's less of a (literal) pain in the neck. Two coats of paint can be done on the ceiling in about the time it takes to do one coat by hand.
Step 3
Painting the Walls
Once the trim, the ceiling, and all of the bookcases were painted, I moved on to the walls! For this, I used Wagner's EZ Roller – it holds paint in the handle, eliminating the need to constantly reload. Painting the walls with the EZ Roller was much faster than a traditional roller, and when you're tackling a painting job this big, it's great to shave time off anywhere you can!
Step 4
The After
This room was completely and totally transformed in just a few hours, thanks to some help from these Wagner tools. What I thought was a really overwhelming and intimidating project ending up being really accessible in the end.

This sponsored post was created by Love and Renovations. Head to the blog for the full post and details.
Step 5
---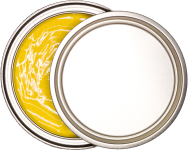 Download Project Steps & Shopping List
We'll never share your email with anyone else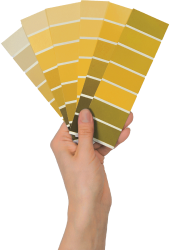 ---
Products Used
---