Sprayers
Innovative Wagner paint and stain sprayers deliver a smooth, consistent finish to any surface indoors and out. Regardless of the project type or size, Wagner has the right sprayer for you. Use a sprayer to easily remodel interior walls, upcycle furniture, stain or paint cabinets, and more. Then bring your paint sprayer outside to paint or stain decks and fences, sheds, and exterior siding with faster results than a regular brush. The projects you can complete with Wagner paint sprayers are limitless!
Control Series
Perfect for staining and trim painting with quick coverage and an even finish.
Faster than a brush
Sprays stains and some paints
Great for decks, furniture and trim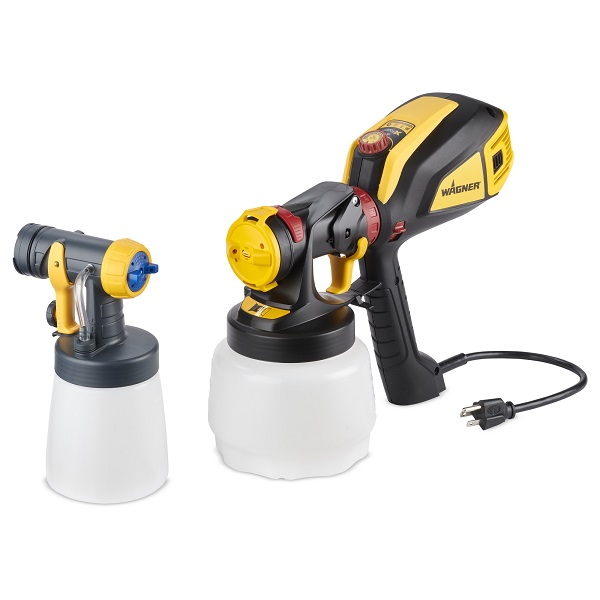 FLEXiO Series
Wagners most powerful DIY Sprayers offer a consistent, smooth finish on a wide range of exterior and interior painting projects. Now lighter weight for High Volume Low Pressure (HVLP) spraying!
10X faster than a brush
Spray paints and stains right from the can
More paint control for less mess
Great for indoor and outdoor projects
Easy 5 minute cleanup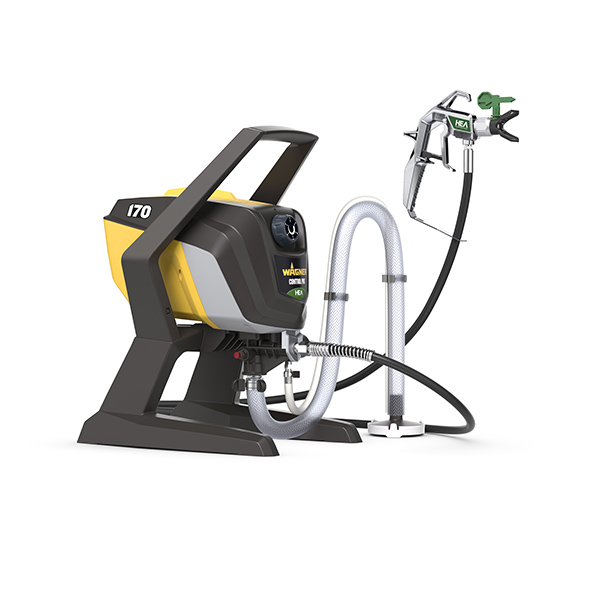 High Efficiency Airless (HEA)
Control Pro Series
Airless paint spraying with High Efficiency Airless Technology (HEA) makes it easier to paint like a pro.
Up to 55% less overspray than standard airless sprayers
Softer spray improves control for a more consistent finish
Takes the intimidation out of airless spraying
Sprays water or oil-based paints and stains
Airless paint sprayers with HEA Technology
Specifically Made for Woodworking
Designed for woodworking enthusiasts. Perfect tool to achieve that ultra-fine, professional finish on cabinets, furniture, trim, heirlooms and other woodworking projects. You can complete a variety of projects with a range of materials including urethanes, varnishes, oils, stains, sealers, enamels, glazes, water-based lacquer, thinned latex and more.
Designed for woodworking enthusiasts wanting to spray a smooth finish
Spray a variety of materials including urethanes, varnishes, oils, stains, sealers, enamels, glazes, water-based lacquer, thinned latex and more