Overview
Hey everyone, this is Lindi from Love Create Celebrate. This has been our summer of exterior home projects! Even though summer is coming to an end and cooler temperatures are sneaking in, we had one last big project to tackle.
We painted our entire home earlier this year (with our spray gun of course!), and now we wanted to add some curb appeal to the front entrance, by finally building a concrete patio pad and pergola. This will be the first time that there has ever been a front porch on this home, and I knew it would make a huge difference!
Before
After
---
We spent a few weeks prepping the pad and pouring concrete, and then we were ready to build the new wooden pergola. We used the Wagner Flexio 2500 to spray our transparent stain on all of the boards before we put them up.
Step #1
The boards had been drying for a couple months and we wanted to stain them before building to add further weather and UV protection. The paint sprayer helped the project move quickly and easily, and then the pergola build itself only took a couple of days.
Step #2
We shared the entire process of making our concrete pad, staining the pergola, and building the structure on our blog and YouTube channel. To see all of the details, visit our post and video tutorial at Love Create Celebrate! In the coming weeks we'll be adding the last few details, including a simple swing, built-in planters, and a small garden, so be sure to follow along!
This sponsored post was created by Love Create Celebrate.
Step #3
---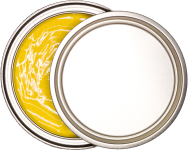 Download Project Steps & Shopping List
We'll never share your email with anyone else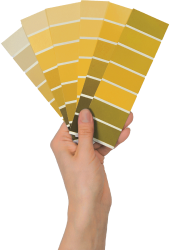 ---
---