Make over a shed into a She-Shed
Many of you know during 2019 we focused on several exterior renovation projects. Making over the interior of our farm shed has been on our to-do list for some time. This past fall, I worked to clean the interior of the shed and donated a lot of items no longer needed. With all the extra room, we decided to use the front open space as a multi-functional area. I created a French Barn folder on Pinterest for inspiration. I've always been in love with the classic look of a French atelier and this served as the jumping off point for our project.
Before
After
---
Prep for paint
To start, my husband quickly installed a wall to separate the areas. He also added a large door so we had two totally separate spaces to work with. As with everything, we wanted to do this project on a budget so we used plywood for the wall. We knew with a little paint though the wall would blend nicely with the existing structure. Aside from cleaning out the barn, the only other prep work required was to tape off the windows.
Step 1
Benefits of using a paint sprayer
Using our Wagner Control Pro 130 Paint Sprayer made all the difference with this project! Let me be clear – not all paint sprayers are created equal. We love the Control Pro 130 and its many features fit our needs for this makeover project. FEATURES:
Gravity fed for fast, no mess priming and cleaning
Holds up to 1.5 gallons of material right in the tank for continuous painting
Covers 8′ x 10′ wall in 2 minutes
515 HEA Spray Tip puts out a 10 inch spray pattern and is great for latex paints
25 foot hose for easy, two-story reach
Long hose allows movement flexibility and great for when working on a ladder
We had a two-story, 200 square foot area to tackle and this sprayer was such a time saver. We purchased white barn paint from Walmart and as always the paint applied quickly and evenly.
Step 2
Paint the space white
It's amazing how quickly the white paint started to transform this new area. It was once a dark, dingy space and now it is fresh and inviting.
Step 3
Decorate and finish the space
Once the paint dried, we installed a vintage light fixture I found on Facebook Marketplace and moved in the old telephone booth that had been in storage for years! It is very special as it was the very first piece of furniture I purchased. It's been with me since college and has survived every move. It's one of those pieces that will be with us forever.

This space will evolve as time goes on, but I couldn't wait to style it for now. We plan to use this as a garden prep area, tack room, and creative space.

It seems to exude a relaxed French vibe which was exactly what we had in mind. It's a quiet space with our farm animals just outside. With easy access to compost, we plan to fence in the outdoor area surrounding this barn in the spring and have stone garden beds and small patches of lavender. Can you see it?
As always, thanks for following along on our renovation journey. Xx, Amy

This sponsored post was created by Maison De Mings. Head to the blog for the full post and details about this project.
Step 4
---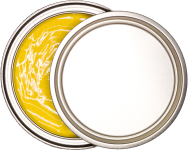 Download Project Steps & Shopping List
We'll never share your email with anyone else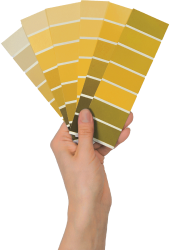 ---
Products Used
---