Overview
Hey everyone, this is Lindi and Russ. Our summer has come to an end, but we couldn't let it go without one last outdoor project! When we moved to this new home, one of our first priorities was getting some fun spaces set up for our kids. Last month we finally assembled a backyard playground, but wanted to add something amazing and unique for them to hang out on too!
Before
After
---
Instructions
Find an Old Horse Walker
When we found this old horse walker, we knew it would be the perfect tire swing for our kids! Something all 3 of them could use together, and with friends.
Step #1
Remove the Previous Layers of Paint
The tire swing was an amazing find, but it definitely needed some TLC. The first thing we did was pressure wash it, and then wipe it down with a degreaser. Next we go to work stripping down the 3 or 4 layers of paint and rust with our PaintEATER.
The PaintEATER was the perfect tool for this job. Within seconds, it cut down several layers of old caked on paint on these metal surfaces. There were also several spots with built-up rust that the PaintEATER cut through with minimal effort.
Step #2
Apply Paint with a Wagner Sprayer
When we had stripped away enough of the previous paint surfaces, we pulled out our FLEXiO 3550 cordless paint sprayer. Since we were painting away from the house, and weaving in and out of metal bars and around a huge structure, it was a huge advantage to have a cordless paint sprayer. Being able to maneuver easily without a cord made painting the entire tire swing quick and easy. We had the whole structure painted in just minutes!
Step #3
Enjoy the Tire Swing!
Once the painting was done, we got to work assembling and installing the tire swing. We had a few errors along the way with our pad and our concrete, but we found solutions and finally got the tire swing installed!
We're so happy with the final results, and with everything that we were able to achieve on a budget. See the full makeover from start to finish, including all of our mistakes along the way, on our blog and YouTube channel, Lindi & Russ.
Step #4
---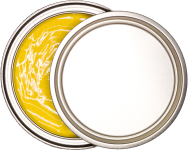 Download Project Steps & Shopping List
We'll never share your email with anyone else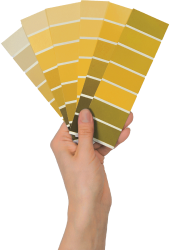 ---
Products Used
---