Overview
Looking for a great gift idea for the DIY-er in your life? Here are a few gifts from Wagner that would be a great fit for any occasion!
---
FLEXiO Paint Sprayer
Wagner's FLEXiO line of paint sprayers are perfect for both beginner and more seasoned DIY-ers. They don't require thinning of most materials, they can spray paint or stain, and they're reliable and easy to use! The FLEXiO 3500 is a great, versatile option for any small or medium sized project – and it's lighter than previous models, so it's even easier to use!
Step #1
High-Efficiency Airless Sprayer
Wagner's Control Pro 130 is a perfect fit for any larger painting job, and would make the perfect housewarming gift for that friend or family member who just moved into a fixer upper! It's great for large-scale projects like painting the exterior of a home or repainting all of your walls. It makes any painting job so much faster, and has far less overspray than many other HEA sprayers.
Step #2
EZ Roller
If you're looking for something a little smaller that will still make any painting job easier, an EZ Roller is a great fit! It's a roller that stores the paint in the handle, so you don't have to constantly be visiting the paint tray to refill your roller. It's surprisingly easy to clean, and once you've tried it, you may never go back to the old method again!
Step #3
A Spray Shelter

And, of course, a great accessory for any DIY-er who loves to paint is a spray shelter! These are awesome for protecting your garage or backyard from paint overspray and for protecting your projects from grass, dirt, and bugs! Wagner offers three different sizes, so you can grab whatever size works best for the projects you (or your friend!) will be working on.
Of course, painting tools aren't the only option! If you're looking for something for the DIY-er who already seems to have everything, here are a couple of options that might be a perfect fit…
Step #4
A FURNO Heat Gun
Heat guns are an incredibly versatile tool that often get overlooked when people are building up their tool collections! This would make a fantastic gift for the friend who seems to have it all, and you can even share Wagner's list of 101 things to use a heat gun for to get them started with ideas on how to use it!
Step #5
A Power Steamer

And finally, if you're looking for a gift for someone who loves a clean house or someone who has some wallpaper removal in their future, a power steamer may be the choice for you. The 915e On Demand Steamer is incredibly versatile and can help remove wallpaper, clean grout, clean grills, and so much more. It's another great gift for that friend who already has it all!
And there you have it – 6 great tools that would be a great gift idea – or just a great idea for a tool to add to your own personal toolbox. Wagner's tools are a great place to start if you're looking for the perfect gift for the DIY-er in your life for any occasion!
This sponsored post was created by Love and Renovations. Head to the blog for the full post and details.
Step #6
---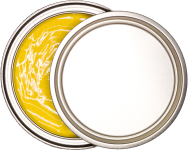 Download Project Steps & Shopping List
We'll never share your email with anyone else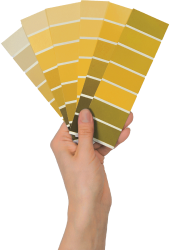 ---
Products Used
---