Overview
Looking for a décor statement in your home? Pick up an interesting old door at a salvage yard and use it to create a show-stopping focal point in any room. Doors are decorative in nature and vintage ones retain the artful architecture of days gone by. Paint artist and consultant Debbie Hayes found this decorative wood and glass door at a local salvage yard and sprayed it up for a holiday display.
---
Clean door
Dust and clean door of any residue with a tack cloth.
Step #1
Tape off areas you don't want painted
Cover glass panes of door with paper and painter's tape. Cover hardware and hinges as well to keep paint off these areas.
Step #2
Fill sprayer with paint
Load a Home Décor Sprayer with your favorite paint color and spray your door with a fresh new finish.
Step #3
Attach stencil
When the paint is dry, add a stenciled number, design or name. Simply tape stencil on door and spray with the Home Décor Sprayer in a favorite shade of gold metallic.
Step #4
Let dry
Remove stencil and let dry.
Step #5
Dress door up
Dress up with a wreath or holiday ornament.
Step #6
---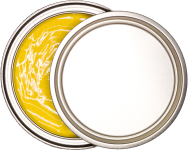 Download Project Steps & Shopping List
We'll never share your email with anyone else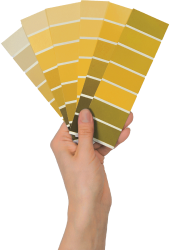 ---
Products Used
---