Overview
Hi, my name is Jennifer Maune with the lifestyle website JenniferMaune.com. Our sunroom was once a dark, dreary place and we recently transformed it into a bright, cozy room our family can enjoy by painting the brick. I'm excited to share the process with you!
---
Prepare walls
Thoroughly clean walls and ceiling with a pressure washer. Fill in any holes or imperfections as necessary. Tape off edges and trim, and cover flooring with drop cloth.
Step #1
Assemble sprayer
Add Masonry Primer to your Wagner FLEXiO 2000 Paint Sprayer. Assemble your sprayer and set desired material flow and spray direction. I used the 9 setting for the ceiling and setting 10 for the brick walls.
Step #2
Prime walls
I used the high setting and sprayed primer in the horizontal direction. Spraying primer first not only helps fill the grooves and pores, but also ensures color accuracy. Meaning, the color you saw in the store, is the color on your brick walls at home. Once the primer is dry, you are ready to paint spray the brick with the your color of choice.
Pro Tip: If you're painting a brick wall that's outdoors, ask the paint pros at your local store if they have recommendations for paint that can stand up to the weather and seasons in your area. 
This sponsored project was created by Maune Legacy. To see the remaining instructions, head over to read the full post at http://jennifermaune.com/how -to-paint-exterior-bricks/
Step #3
---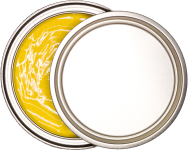 Download Project Steps & Shopping List
We'll never share your email with anyone else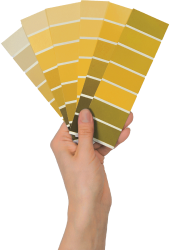 ---
Products Used
---