Overview
Growing up my mom had these beautiful glass icicles ornaments. I loved the look of them but I worried that in a house full of boys, they would break. I found a solution and made these DIY icicle Christmas ornaments that are boy mom approved!
---
Supplies
Wagner HT400 Heat Gun
8×10 Sheet of Acrylic
Acrylic Knife
Leather Work Gloves
Drill & Drill Bit
Sandpaper
Ruler
Step #1
Cut the Acrylic
You will need something to act as the straight edge to cut against.I placed the ruler along the edge creating a long triangle shape. I scored it about 5 times with the acrylic knife.
Step #2
Snap Off and Sand
After that I used needle nosed pliers to gently snap it off. Start at the top and keep moving down to the tip. Then you should be able to snap the whole thing off. Sometimes the tip will break off, but that is okay. Sand it if it is sharp.
Step #3
Drill a Hole
You can drill a hole for the string after you are done making them, but I found it to be easier to do it while they are still flat. Make sure to lay down some scrap wood to protect your work surface.
Step #4
Apply Heat with the Heat Gun
It is time to grab some leather work gloves and the Wagner HT400 heat gun! Always work in a ventilated area. You may want to wear a mask for this as well.. Hold the plexiglass with a gloved hand and the heat gun with the other. Heat only the top little bit. It will be ready when it gets soft and bends a bit.
Step #5
Enjoy the Icicle Ornament

Twist the soft acrylic. Keep repeating the process of heating a small section at a time and twisting it until you have the whole thing done. I like to use fishing line to hang them but you can use string or metal hooks. They look beautiful with and without the lights on!
This sponsored post was created by Not Just a Housewife
Step #6
---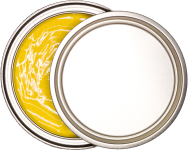 Download Project Steps & Shopping List
We'll never share your email with anyone else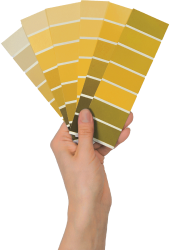 ---
Products Used
---