Overview
It doesn't take a spell or potion to conjure up your inner pumpkin master. All you need is a plastic everlasting pumpkin and the Wagner FURNO 500 Heat Gun to sculpt a wicked witch that is sure to scare ghosts and goblins away. Once prepared, the heat gun will aid in crackling the paint and creating just the right scary, vintage finish.
---
Heat over pumpkin eye area
Set the heat gun to medium heat and place directly over pumpkin where recessed eye sockets will be.
Step #1
Heat a spoon
Heat 15 seconds and use a metal kitchen spoon to create indentations.
Step #2
Create eye and mouth indentations
The heat gun can be used to create both eye sockets and a mouth indentation.
Step #3
Add nose
Sculpt and add a nose, if desired.
Step #4
Paint pumpkin and heat
Then paint the entire pumpkin and immediately dry with the heat gun to create a crackle finish.
Step #5
Dress up your pumpkin!
For a full-size display, perch pumpkin atop a dress form. Create similar decorative pumpkins to line benches, stone walls, and staircases. Wrap in craft paper to store and use from year to year.
Step #6
---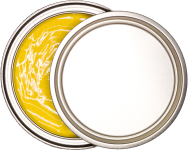 Download Project Steps & Shopping List
We'll never share your email with anyone else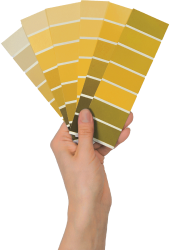 ---
Products Used
---