Overview
The start of the new year is the perfect time to deep clean your home. It is nice to refresh your space and using a steam cleaner is the best way to clean and sanitize your whole house! Here are just some of the ways you can use the Wagner 915e Power Steamer in your home!
---
Instructions
The Kitchen
The kitchen is one of the most used rooms in your home and one of the hardest to keep clean. It is full of surfaces that can easily be steam cleaned!

I love using it on the sink, especially the small space between the wall and the faucet. The small plastic brush attachment fits back there perfectly! Aside from the sink, you can steam clean the microwave, stove top, oven, floors, cabinets (inside and out), fridge (inside and out), windows and window tracts, counters, dishwasher, and garbage can.
Step 1
The Bathroom
One of the most satisfying things to clean, for me, is the toilet! I used to take the whole seat off in order to get around the hinges. The powerful steam machine blasts the gunk out and sanitizes it in seconds.

While you are in the bathroom, you can also steam the floor, grout, shower, sink, baseboards, mirror, faucets, tub, vents, door knobs, doors, and vanity. Basically, the whole space is steamable!
Step 2
The Living Areas
It's always good to refresh the upholstery in your living areas. Mine start to smell like the dog and teenage boys after a while. Couches, chairs, ottomans, and even pillows can be steam cleaned. Most fabrics are safe to steam, but things like genuine leather can not, so test the type of fabric you have before steaming the entire thing.

Other things you can steam clean in your living areas are curtains, pillows, baseboards, windows, window tracts, light switches, rugs, and carpet.
Step 3
The Rest of the House
One of my favorite things to use the steam cleaner for is to mop. You will not get a better clean than with a steamer! No residue and no streaks! I go throughout my whole house mopping the floors.

In between shampooing, I like to keep the rugs in my house fresh by steaming them. It helps kill the smelly bacteria that can grow there that vacuuming can't get rid of alone.

Other uses for your house are steam cleaning your toys, mattress, wrinkled clothes, high chairs, car seats, bins, shoe organizers, air vents, blinds, garbage cans, light switches, and walls. What would YOU use the 915e Power Steamer to clean?

This sponsored post was created by Not Just a Housewife. Head to the blog for the full post and details.
Step 4
---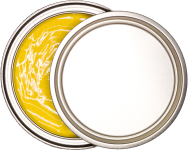 Download Project Steps & Shopping List
We'll never share your email with anyone else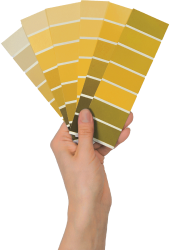 ---
Products Used