FURNO 500 Heat Gun
The FURNO 500 heat gun has multiple temperature settings to take the guesswork out of heating the most common applications. This tool is great for stripping paint, softening adhesives and caulk, and refreshing faded plastic.
Videos
Features
12 temperature settings from 150°F to 1200°F
Graphic LED screen with push-button controls
Two fan settings and cool-down mode
1500 Watts/5100 BTUs
Ergonomic Design for comfort and balance to reduce fatigue
Integrated Stand for safe hands-free operation
Download Manual
Projects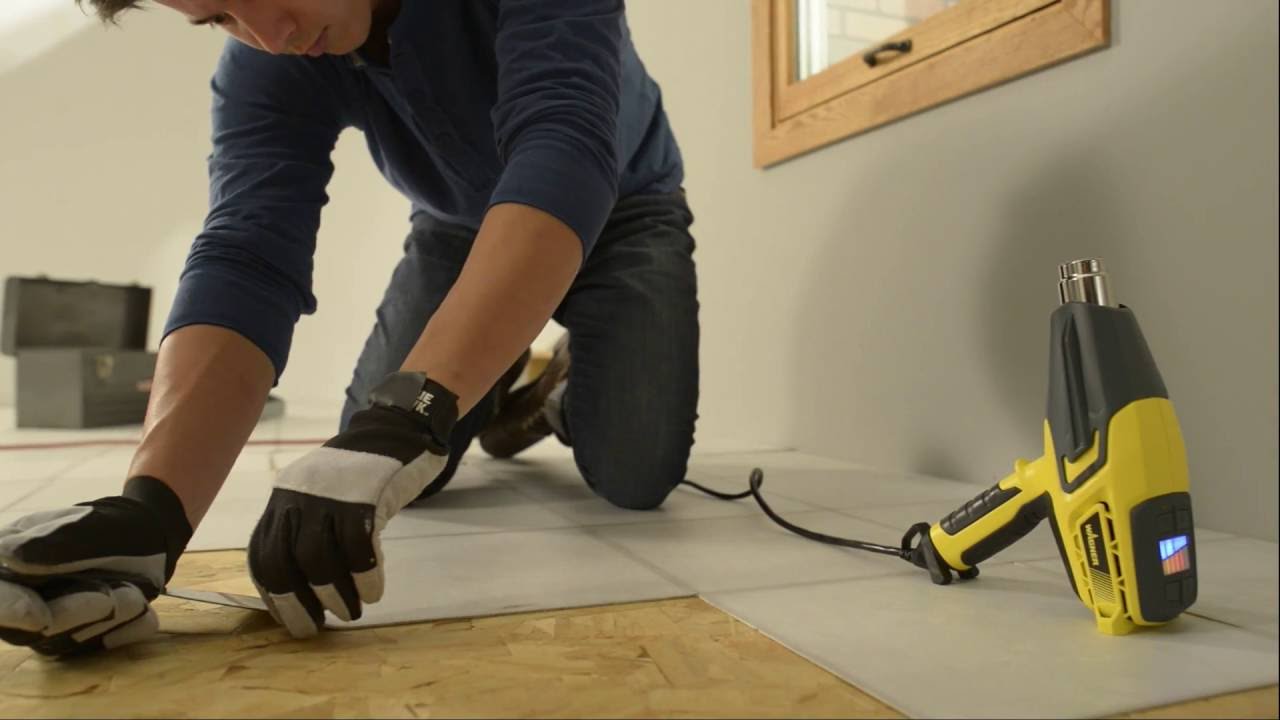 Parts and Accessories
will it make wallpaper removal easier
Yes, it will. Or try one of our wallpaper steamers.
Date published: 2017-12-11
Does the power cord have a release? I can't unplug it from the gun
Once the cord is attached to the Furno units it is designed to stay attached. Please contact our technical support staff at 1(800)328-8251 if you have any other questions or needs.
Date published: 2017-10-19
Use for removing 9' x 6' wall mirrors? 
The heat gun can melt the glue/mastic that holds our mirrors in place, however, mirror removal, especially large mirror removal is dangerous and should be done by professionals. We do not suggest the use of our heat gun without having glass installation professionals involved for a project of this size.
Date published: 2017-08-07
Where can I get a replacement cord?
I accidently ruined my cord. Where can I purchase a new one?
Give us a call at technical support so we can help you - 800-328-8251.
Date published: 2017-02-20
How do you disconnect the power cord from a Wagner Furno 500?
It clicked into place while putting the cord on, but there's no explanation on how to unlock it. On the opposite side of the "Hanging Loop" is a tab that's flush with the surface. Do you simply push that tab in, or try to pull it out? I've tried pushing the tab in and pulling. Perhaps the cord simply has a snug fit, but I didn't want to pull excessively on it.
The electrical cord on the Furno heat gun is not intended to be removed each time it's used. However, there is a latch in the center of the connection that pivots by pushing on it with a small screwdriver. Please call technical support at 1-800-328-8251 if you would like further assistance.
Date published: 2016-12-27
Where can I get a case for the Furno 500?
The case for the Furno 500 is part #2366226. You can call us directly to place an order. 800-328-8251
Date published: 2016-12-09
How do you disconnect the cord from the gun?
It appears the cord is locked to the gun in some sort of way. How do you unlock it to disconnect the cord?
We cannot answer your question without knowing which gun you are asking about. Call us at 800-328-8251 so that technical support can assist you.
Date published: 2017-03-01
What is the air flow (cfm) for each setting?