Features & Details
Features
Twist and Trim Tool delivers sharp clean edges and eliminates hours of taping
Integrated paint reservoir eliminates need for paint tray
Thumb trigger for controlled and precise paint delivery
Reservoir hold up to 6 ounces of paint and covers up to 96 linear feet in one fill
3″ x 3/8″ roller
Details
The SMART Edge Roller makes prep work easier and more enjoyable by eliminating hours of taping and cut-ins.
The 3″ edge paint roller with adjustable trim tool is easy to load, easy to use for clean edges and easy to clean. It features a paint roller edge guard to provide crisp, clean paint lines and protect your trim.
Product Walkaround
How-To Videos
Projects
Accessories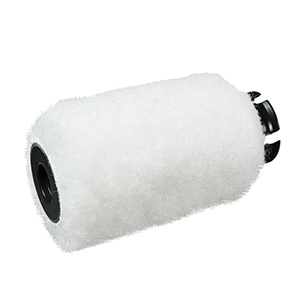 $5.99
---
Product Support
Get all the product support including how-to & troubleshooting videos, recommended settings & more
Warranty
Need warranty information for your product.
Register Your Product
Register your product and get an extra 6 months of warranty