Furno 750 Heat Gun
The Furno 750 heat gun is suited to the heavy DIY'er who knows how to use these power tools. The tool has the most-precise temperature settings and multiple fan speeds to help accomplish many projects that require heat. The additional accessory nozzles and 5-in-1 tool make it ideal for almost any project that requires heat, such as softening putty and caulk, stripping paint, and thawing frozen pipes. The gun and all accessories come in a sturdy case that keeps everything organized when not is use.
Videos
Features
Temperature settings range from 125°F to 1300°F - 1500 Watts/5100 BTUs
Dynamic LCD display with push-button controls
Five fan settings and cool-down setting
Accessories include: four nozzles (concentrator nozzle, curved deflector nozzle, flare nozzle, glass protector nozzle) and 5-in-1 tool
Storage case with Angle-Lock function for enhanced stability during hands-free operation and storage
Integrated stand for safe hands-free operation
Download Manual
Projects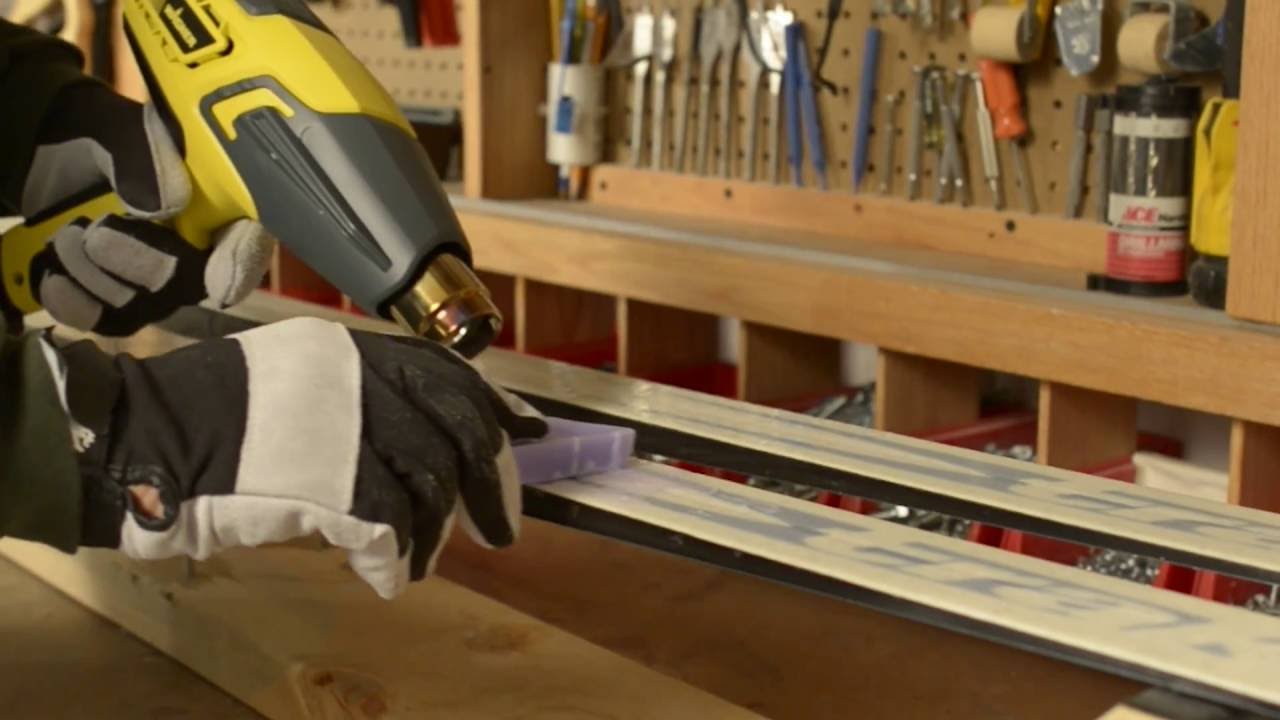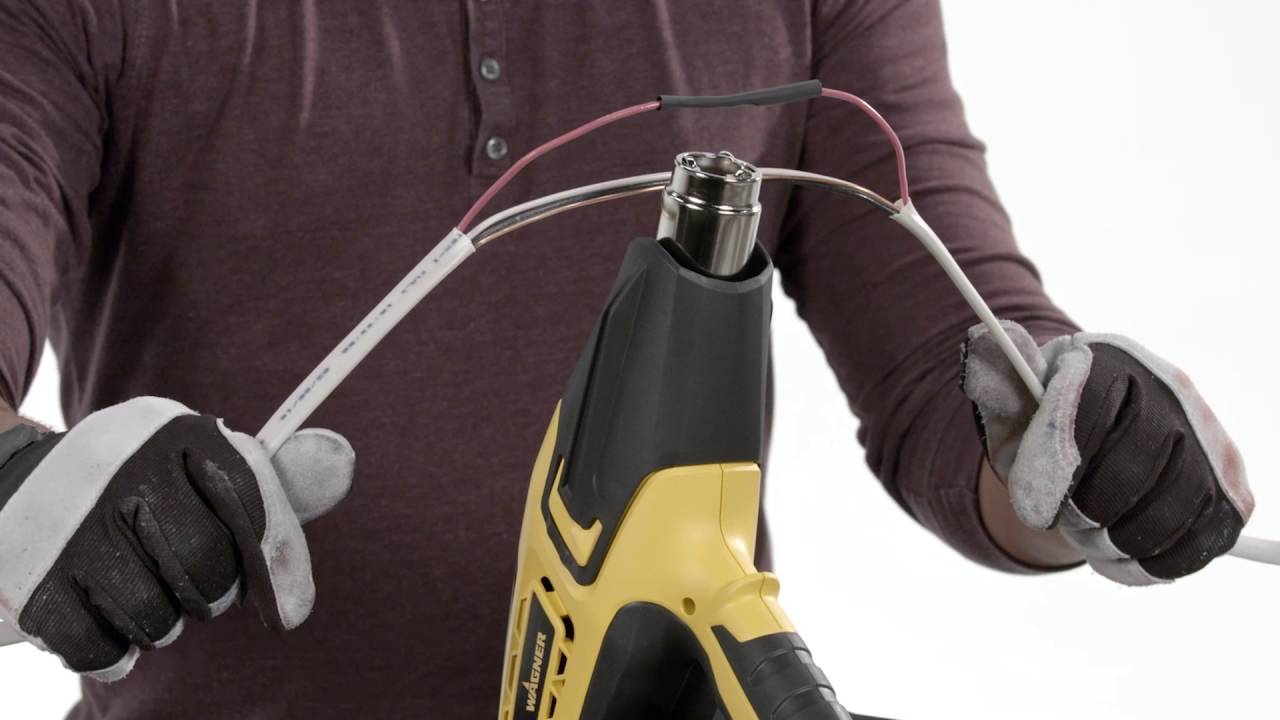 Parts and Accessories
Furno750
is rated out of
5
by
12
.
Rated

5

out of

5
by
Greg2017
from
Fantastic Heat Gun
I received this great heat gun recently. It has a very case functional case for storage, transporting, organizing work and keeping track of the accessories. The instructions are clear, specific and easy to follow. I have used the gun for a variety of projects from the simple removal of a license plate sticker to a complex one of removing paint from a full-sized dresser and night stand. The projects were done using the variety of nozzle tips suggested in the Heating Guidelines provided on the Owner's Manual. The touch pad control panel and graphic LCD display takes the guess work out of determining if the temperature range is correct for each project or task. My wife used the heat gun to make candles as gifts. She loved the functionality and ease of use.
Date published: 2017-12-05
Rated

5

out of

5
by
Janellecat
from
Easy to use!
I love the digital temperature control that allows me to precisely choose from a large range of possible temperatures! I also love the thoughtfully designed case with a built-in holder that allows you to safely operate the heat gun hands-free. Operating this heat gun is very intuitive.
Date published: 2017-12-03
Rated

5

out of

5
by
Rick54
from
Great Heatgun
This heat gun has all the features I will ever need. I like the variable temperature and fan speeds. It also came with 4 attachments, a painters tool and a heavy duty case.
Date published: 2017-11-30
Rated

5

out of

5
by
Russ7
from
Great Features
I have only had the opportunity to use this once to Remove a Vinyl Decal from plastic. having the variable temp control was amazing, My old gun with only a high and low setting I'm sure I'd have melted the plastic
Date published: 2017-11-29
Rated

5

out of

5
by
jiski
from
Versatile and Capable Heat Gun
If you're like me, the last tool you thought about adding to the tool cabinet was a heat gun. My first was rather basic and had settings for Off, On, Hot, and Cool, not at all as capable as my new Wagner Furno 750. On the Furno heat settings range from 650 to 1300 degrees F. in increments of 10 degrees. There are multiple fan settings and a collection of nozzles for different uses. The combinations are endless and really expand the usability of this heat gun. The manual details some common uses but here are my additions: drying a cardboard shipping box that I had errantly left out in the rain so a label could be attached; removing moisture from mortar joint repairs to my patio before I treated them with a sealant (some areas took longer than others but it did work); heating PVC flexible pipe so that I could take apart connections and save the fittings (1300 degrees was probably overkill on this one); and heating PVC flexible pipe to make insertion of fittings easier. I originally got this thing to help my son remove paint from the brick walls of his garage before repainting but the weather hasn't cooperated and now this is a job for spring. Looks like it will be a while before I get a chance to use the included scraper tool. As to the Furno itself, it is light to hold and relatively quiet to operate. The stand-up feature is awesome and the carrying case keeps everything in order and takes little room on the storage shelf. Cool down is relatively quick except for the attachments (You're probably more of a pro than I am but just in case these puppies get hot and stay hot.). I'm glad I selected this Furno Heat Gun and did not settle for a less capable brand.
Date published: 2017-11-29
Rated

5

out of

5
by
Beeto
from
Multi function
This product has helped me in many projects. I have used it to remove wallpaper, dry wall compound patch dry faster for painting small projects. Help a friend pop out dent in car bumper. I am sure other projects will come up where I can use the Furno750. Fast turn around is important to my business in and out !
Date published: 2017-11-29
Rated

5

out of

5
by
Refresh
from
works fast!
As soon as I received the Furno 750 is was anxious to try it out. I had an old table with ancient layers of varnish. It was old and cracked. I used the Furnio and it worked like a charm. I completely removed the old varnish from the top in about an hour with no fumes or gooey mess. I highly reccommend it. Clean, easy to use and efficient. I also use it to dry paint more quickly as it has several heat settings.
Date published: 2017-11-29
Rated

5

out of

5
by
Rickcanute7
from
So happy
So happy i got this heating gun made quick removal of paint and old caulking of this house been working. Loving temp. Control great feature. "Like where you been all my life." made quick removal on heating up some old rusty lug nuts off buddy's pickup truck. Love it thank you folks at wagner. Most definitely making my life easier thanks again and god bless all.
Date published: 2017-11-29
Is the furno 750 display the actual measured temperature or just a setting indication and how accurate.
The Furno 750 has a target heat displayed, the exact temperature may vary slightly and would best be measured by an external thermometer.
Date published: 2017-07-24
What is the diameter of the end that tips attach to?
The diameter of the nozzle is 1 1/4 in. Please contact our technical support staff if you have any other questions or need at 1(800)328-8251.
Date published: 2017-07-21
Is it possible to remove the power cord from the heat gun body after it has been initially plugged into the heat gun?  If so, how do you unplug it?  Once I plugged mine in, it appears like it locks in place and cannot be unplugged.
We do not recommend removing the power cord once it is attached. If you have any questions please feel free to call us at 1-800-328-8251.
Date published: 2017-07-17
will this product remove baer deckover from deck
Behr Deckover is quite thick material, it can help loosen the material to be scraped off. You'll want to be using the concentrator or flare nozzle when doing so and have the fan and heat on high. Please contact our technical support staff at 1(800)328-8251 if you have any other questions or need.
Date published: 2017-06-24
Are replacement parts/will replacement parts be available for this gun?
All replacement parts can be ordered directly from customer service at 800-328-8251.
Date published: 2017-06-15
Default settings
Can I change the default start up setting to a different start up temperature?
The default settings on our Heat Guns cannot be changed. If you need further assistance please feel free to call us at 1-800-328-8251 and we will assist you.
Date published: 2017-01-06
Can this Heat Gun be used with 110v and 220v/240v?
We do not recommend that our heat guns be used with any power converters. 110v only.
Date published: 2016-12-08
can it help remove oil rings frim vinyl
I have vinyl pool I believe has an oil ring that bleach scouring, detergents will not remove. Would a heat gun soften the crud enough to be wiped off.
Absolutely not. You will melt your pool first.
Date published: 2016-11-30