Features & Details
Features
Ideal for spraying solid color stains, in addition to oil and water-based paints and primers (interior/exterior)
Outputs a 10-12" spray pattern to easily spray large projects
High Efficiency Airless technology decreases overspray by up to 55%
Delivers a softer spray, improves control and provides a more consistent finish
Details
Wagner offers a variety of spray tip sizes to suit your material compatibility needs so you'll always have the best spray tip for your job. The 515 High Efficiency Airless tip is designed for Wagner Control Pro and Titan ControlMax airless paint sprayers. It's ideal for spraying solid color stains, in addition to oil and water-based paints and primers (interior/exterior).
Tip Chart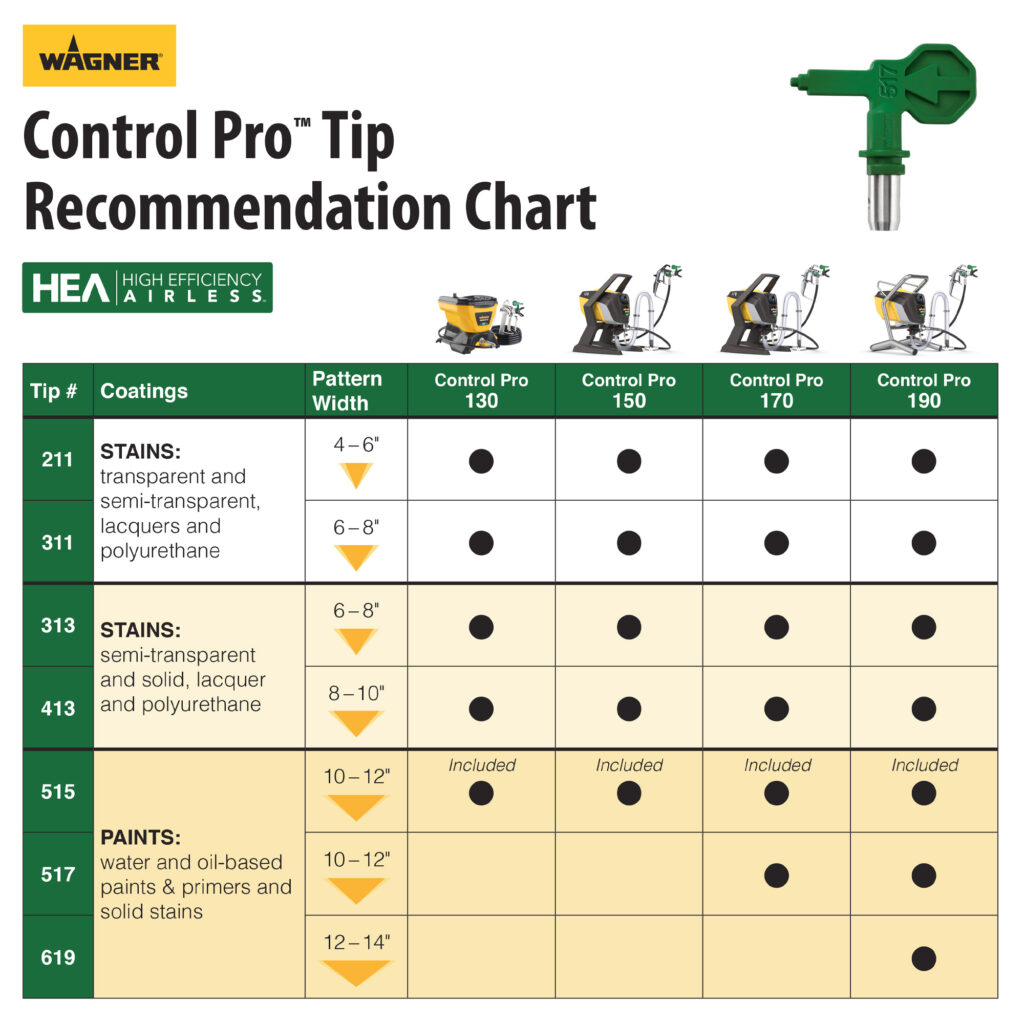 Compatible Products
Support Center
Product Support
Need support for your Wagner product? We can help! Connect with us via chat, phone, email and self-help.
Manuals
Find owner's manuals for Wagner products.
Find A Service Center
Find a service center near you for your Wagner product.