Features & Details
Features
Up to 55 percent less overspray
3x longer life than traditional airless tip
Softer, more forgiving spray pattern
Works with all HEA airless systems
10-12″ spray pattern
.015″ tip orifice – used with latex based paints
Details
High Efficiency Airless Tip has a 3x longer life than traditional airless tips. The 515 HEA tip will spray latex and oil-based paint with 55 percent less overspray. The 10-12″ spray pattern and soft feathered edges make this an ideal tip for exterior painting applications.
Tip Chart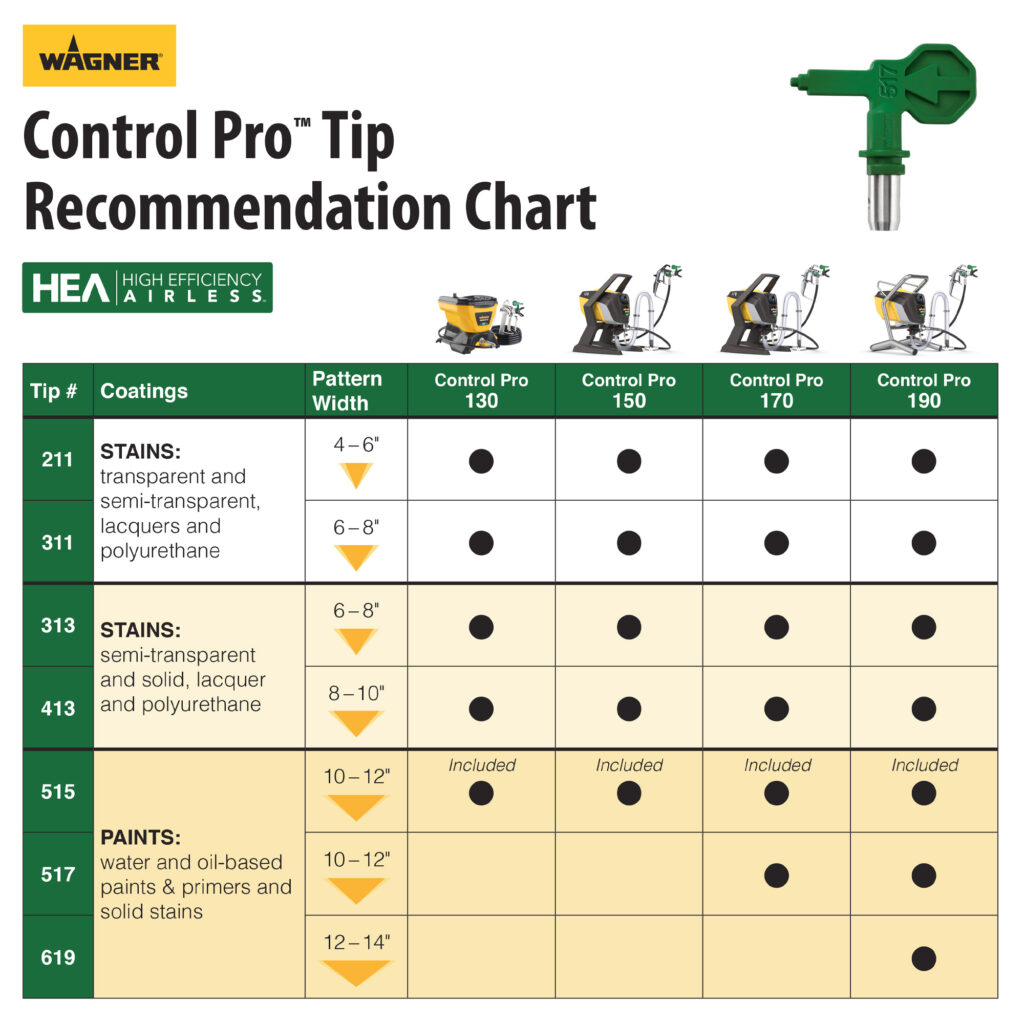 Compatible Products
Support Center
Product Support
Need support for your Wagner product? We can help! Connect with us via chat, phone, email and self-help.
Manuals
Find owner's manuals for Wagner products.
Find A Service Center
Find a service center near you for your Wagner product.